Brazil
The Prime Minister of India has congratulated Luiz Inácio Lula da Silva on assuming office as the President of Brazil.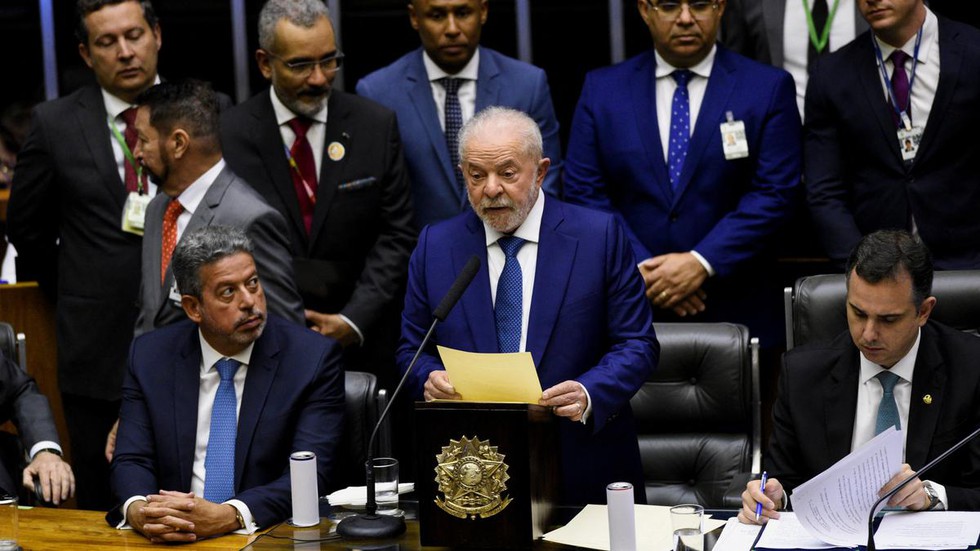 About Brazil:
Brazil is the largest country in both South America and Latin America.
Its capital is Brasília.
It is bounded by the Atlantic Ocean on the east, and borders all other countries in South America except Ecuador and Chile.
Brazil is a founding member of the United Nations, the G20, BRICS, Union of South American Nations, Mercosul etc.
Brazil's physical features can be grouped into five main physiographic divisions:

The Guiana Highlands in the North
The Amazon lowlands
The Pantanal in the Central-West
The Brazilian Highlands (including the extensive coastal ranges)
The coastal lowlands

The Brazilian Highlands

The Brazilian Highlands are a system of plateaus, mountains, uplands.
The highest point is Pico da Bandeira, located in the Espinhaço Mountain range.

The Guiana Highlands

The Guiana Highlands have their smaller southern parts cutting into Brazilian territory.
The highest summit of the country is located here- Pico da Neblina.

The Amazon River and Basin
The Amazon River in South America is the largest river by discharge volume of water in the world.
The Amazon River begins in the Andes Mountains and drains into the Atlantic Ocean.
The Amazon basin is the part of South America drained by the Amazon River and its tributaries.
The Amazon drainage basin is located in the countries of Bolivia, Brazil, Colombia, Ecuador, Guyana, Peru, Suriname and Venezuela.
Most of the basin is covered by the Amazon Rainforest, also known as Amazonia, which is a dense tropical forest, and also the largest rainforest in the world.
The Amazon Basin is a vast plain, with huge rivers intersecting its surface, coming from the Andes Mountains, the Brazilian Highlands and the Guyana Uplands.
The basin is bordered by the Brazilian Highlands on the south, and the Guyana Upland on the north.
Savitribai Phule
Recently, The Prime Minister has paid homage to Savitribai Phule on her birth anniversary.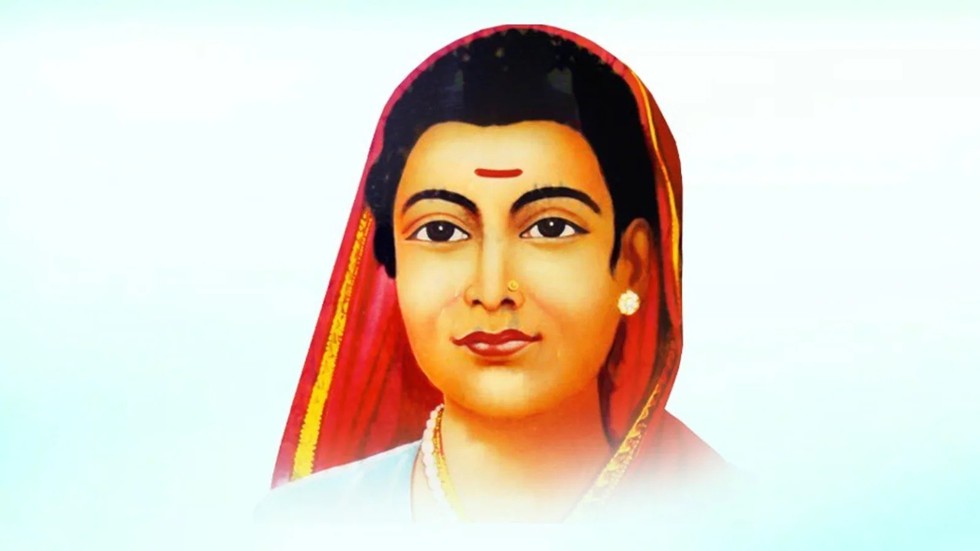 About:
Who Is Savitribai Phule?
A pioneer who challenged oppressive social norms in her quest for women's education, equality and justice, Savitribai Phule is formally recognised as India's first woman teacher.
A Dalit woman from the Mali community, Savitribai was born on January 3, 1831, at Naigaon in Satara District.
In 1840, at the tender age of 9, she was married to Jyotirao (also known as Mahatma Jyotiba Phule one of the leading social reformers and anti-caste activists of India) is said to have educated her at home and later on admitted her to a teacher's training institution in Pune.
The Establishment Of India's First Girls' School
At a time when education was limited mostly to the upper-class, affluent men, and women were not deemed eligible for going to school, the Phules established a girls' school in Bhidewada, Pune, in 1948. This was the first girls' school in India.
Phule's role as a social reformer
In 1852, she established a women's rights advocacy organisation, Mahila Seva Mandal.
In 1860, the Phule's organised a barber's strike against shaving the hair of widowed women.
Along with Jyotirao, Savitribai started the Balhatya Pratibandhak Griha ('Home for the Prevention of Infanticide') for pregnant widows facing discrimination.
Savitribai Phule also advocated inter-caste marriages, widow remarriage, and eradication of child marriage, sati and dowry systems, among other social issues.
In 1873, the Phules set up the Satyashodhak Samaj ('Truth-seekers' society'), a platform open to all, irrespective of their caste, religion or class hierarchies, with the sole aim of bringing social equity.
Literary works
Savitribai Phule published her first collection of poems, called Kavya Phule ('Poetry's Blossoms'), at the age of 23 in 1854.
She published Bavan Kashi Subodh Ratnakar ('The Ocean of Pure Gems'), in 1892.
Unexploded Ordnance (UXO)
Recently, an unexploded artillery shell was found near the official residence of Punjab Chief Minister.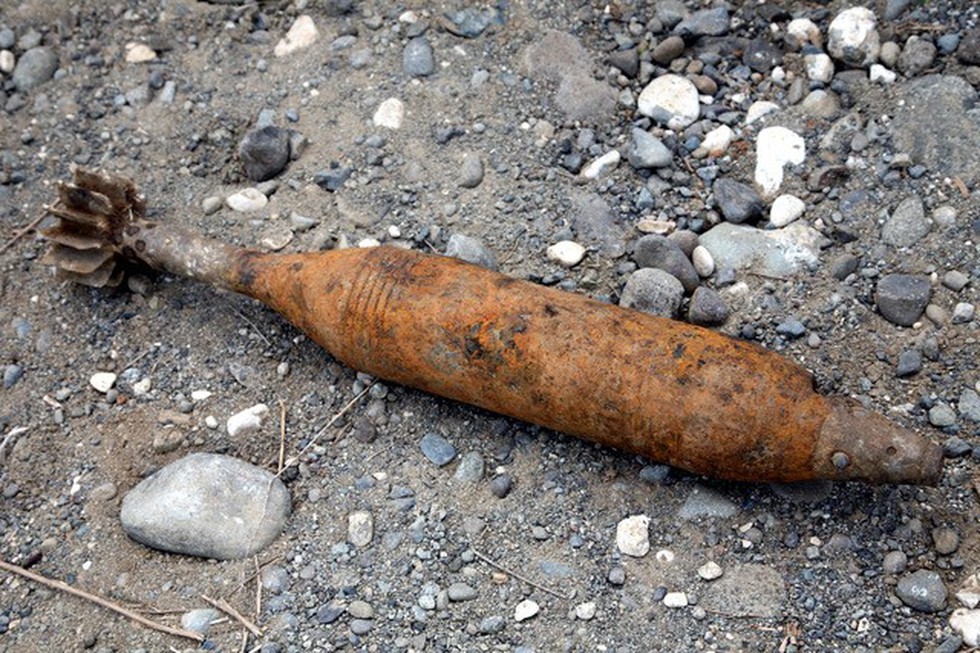 About:
What is an Unexploded Ordnance (UXO)?
A military ammunition or explosive device that remains unexploded even after it has been primed and fired is known as Unexploded Ordnance (UXO) in military parlance.
Such UXO can be left-overs from a war, a military battle inoculation exercise, field firing exercises or even be part of military scrap that is often exported from one country to another to extract metal.
All unexploded munitions are treated as potentially dangerous and capable of detonating till proven otherwise by professional assessment by military ammunition experts.
Unexploded ordnance such as the artillery shell found near the Punjab CM's residence can be used as an Improvised Explosive Device.
Indian rhinoceros
Assam Chief Minister has recently announced that no rhinos were poached in the state in 2022.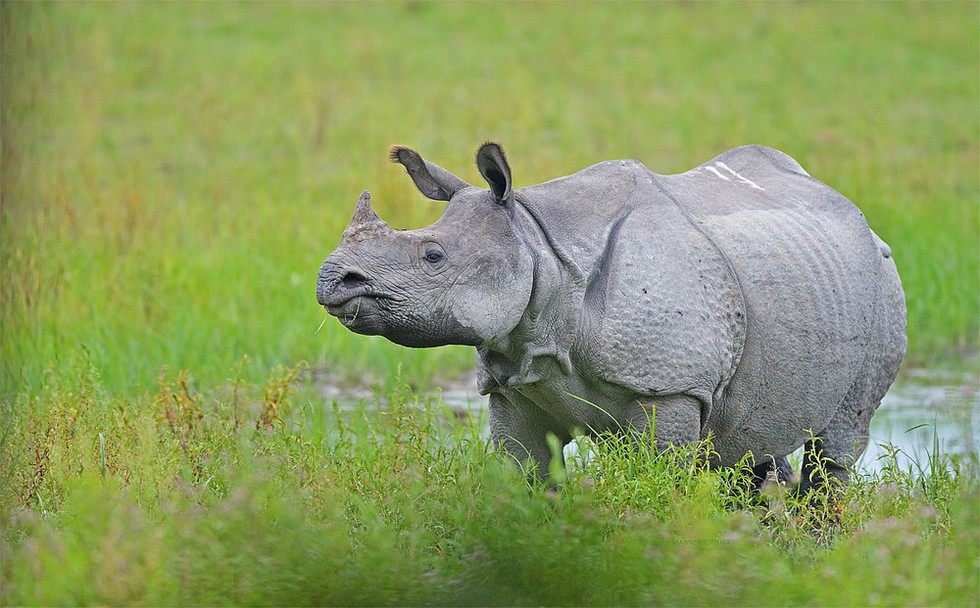 About:
Distribution: The Indian rhinoceros (Rhinoceros unicornis) is found only in the Brahmaputra valley, parts of North Bengal, and parts of southern Nepal.
Characteristics: It has a single black horn that can grow up to 60 cm, and a tough, grey-brown hide with skin folds, which gives the animal its characteristic armour-plated look.
Conservation: The Indian rhino is listed as vulnerable (better than endangered, worse than near threatened) in the IUCN Red List; it was earlier placed in the endangered category.
Population: According to the WWF, there are around 3,700 Indian rhinos in the wild today. Assam's Kaziranga National Park (KNP) alone has 2,613 animals, according to a census carried out in March 2022. There are more than 250 other rhinos in the Orang, Pobitora, and Manas parks.
Rhino poaching:

Rhinos have been poached for their horn, which is prized in some cultures.
Ground rhino horn is used in traditional Chinese medicine to cure a range of ailments, from cancer to hangovers, and also as an aphrodisiac"; in Vietnam, a rhino horn is considered a status symbol.
Yo-Yo test and Dexa scan
The Board of Control for Cricket in India (BCCI) has recently announced the (re)introduction of the Yo-Yo Test and the introduction of Dexa scans for the purposes of selection to the team.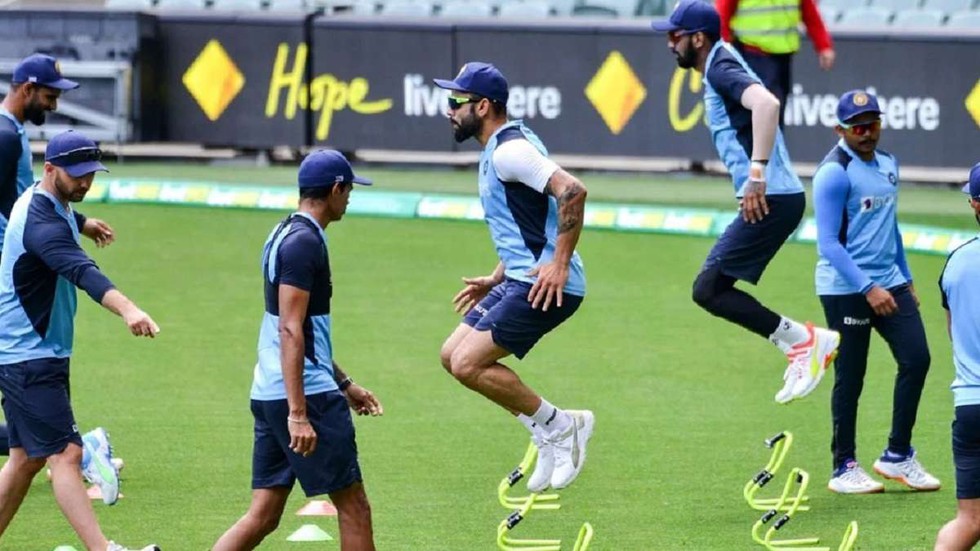 About:
What is the Yo-Yo test?
The Yo-Yo test was first introduced to the Indian cricket team during Virat Kohli's fitness-focused captaincy reign. Developed by Danish football physiologist Jens Bangsbo, it is a "maximal aerobic endurance fitness test, involving running between markers placed 20 metres apart, at increasing speeds, until exhaustion."
Players are given scores on the basis of how many levels they are able to clear. Previously, the minimum score set by the BCCI to pass the test was 17 (increased from 16.1).
Dexa scans
Dexa scans were recommended to the BCCI and the National Cricket Academy (NCA) as far back as 2011 because of a significant increase in players' workloads with the introduction of T20 cricket and professionalisation of the game.
Through Dexa tests, the trainers will be able to measure body fat percentage, lean muscle mass, water content and bone density.
It helps to understand where the fat is and whether the training methods are yielding the result.
Sari Festival "VIRAASAT"
The second phase of the Sari Festival "VIRAASAT"- Celebrating 75 handwoven Saris of India will begin from 3rd to 17th January 2023 at Handloom Haat, Janpath, New Delhi.
About Sari Festival "VIRAASAT":
It is organised by the Union Ministry of Textiles.
Handloom saris drawn from some of the exotic locations of India are on display and sale at the exhibition.
A brief list is given below:
| | |
| --- | --- |
| States | Prominent sari varieties |
| Andhra Pradesh | Uppada Jamdhani Sari, Venkatagiri Jamdani Cotton Sari, Kuppadam Sari, Chirala Silk Cotton Sari, Madhavaram Sari and Polavaram Sari |
| Kerala | Balaramapuram Sari and Kasavu Sari |
| Telengana | Pochampally Sari, Siddipet Gollabamma Sari and Narayanpet Sari |
| Tamilnadu | Kancheepuram Silk Sari, Arni Silk Saris, Thirubuvanam Silk Sari, Vilandai Cotton Sari, Madurai Sari, Paramakudi Cotton Sari, Aruppukottai Cotton Sari, Dindigul Cotton Sari, Coimbatore Cotton Sari, Salem Silk Sari and Coimbatore (Soft) Silk Saris & Kovai Kora Cotton Saris |
| Maharashtra | Paithani Sari, Karvath Kathi Sari and Nagpur Cotton Sari |
| Chhattisgarh | Tussar Silk Sari of Champa |
| Madhya Pardesh | Maheshwari Sari and Chanderi Sari |
| Gujarat | Patola Sari, Tangaliya Sari, Ashawali sari and Kuchchi Sari/ Bhujodi sari |
| Rajsthan | Kota Doria Sari |
| Uttar Pradesh | Lalitpuri Sari, Banaras Brocade, Jangla, Tanchoi, Cutwork, and Jamdani |
| Jammu & Kashmir | Pashmina Sari |
| Bihar | Bhagalpuri Silk Sari and Bawan Buti Sari |
| Odisha | Kotpad Sari and Gopalpur Tassar Sari |
| West Bengal | Jamdani, Santipuri and Tangail |
| Jharkhand | Tussar and Gichha Silk Sari |
| Karnataka | Ilkal Sari |
| Assam | Muga Silk Sari, Mekhla Chadar (Sari) |
| Punjab | Embd. & Croch (Phulkari) |
FAME India Phase II
50 Electric Buses launched in Delhi with support under FAME India Phase II scheme of the Ministry of Heavy Industries.
About FAME India Phase II:
Full name of scheme: Faster Adoption and Manufacturing of Electric Vehicles in India Phase II (FAME India Phase II).
Implementing agency: Department of Heavy Industry.
Objective: Promotion of Electric and hybrid vehicle in the country by offering upfront Incentive on purchase of Electric vehicles and by establishing charging Infrastructure for electric vehicles.
Salient features of the scheme:

The scheme with total outlay of Rs 10,000 Crores over the period of three years (2019-20 to 2021-22) will be implemented with effect from 1st April 2019.
This scheme is the expanded version of the present scheme titled 'FAME India1 which was launched on 1st April 2015, with total outlay of Rs. 895 crores.
Target is to support 10 Lakhs e-2Wheeler, 5 Lakhs e-3Wheelers, 55000 4Wheelers and 7000 Buses.
Under the scheme of FAME-II, the demand incentive for e-2W has been increased to Rs. 15,000/KWh from Rs. 10,000/KWh with an increase in cap from 20% to almost 40% of the cost of the vehicle to increase the adoption of e-2W.
The phase II of FAME-India Scheme has been extended for a period of two years after 31st March 2022.

Benefits: The scheme will help in addressing the issue of environmental pollution and fuel security.
Mudwani Dam Eco-park
Ministry of Coal converts suitable mine areas, after exhaustion of reserves, into eco-parks, sites for water sports, underground mine tourism, golf grounds, adventure, bird watching etc. These sites have good potential for recreation, revenue generation and employment for local people.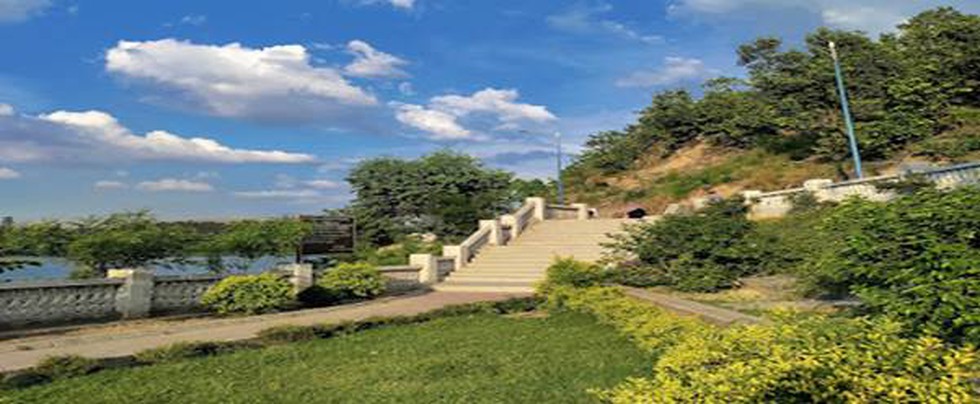 About Mudwani Dam Eco-park:
Mudwani Dam Eco-park, developed by Northern Coalfields Limited in Singrauli and AnanyaVatika Eco-Restoration Park cum Pit Lake developed by South Eastern Coalfields Limited in Dola, both in Madhya Pradesh are unique examples for such initiatives.
Mudwani Dam Eco-park in Singrauli, is spread over an area of 84,000m2and inaugurated during Vriksharopan Abhiyan 2021.
Located in Jayant area, Mudwani Dam Eco-park is developed with beautiful water front, walking pathways, children sports area, restaurants and shops for local products will also be part of this eco-park.
AnanyaVatika Eco-Restoration Park:
AnanyaVatika Eco-Restoration Park cum Pit Lake is developed after reclamation of abandoned OB dump of Sector "D" of Rajnagar Opencast Project of Hasedo Area located in Dola, Madhya Pradesh.
It is one of the best examples of reclamation and sustainable development in Open Cast Mining Project.