Why has a High-Power Ladakh Committee been formed?
On January 2, the Ministry of Home Affairs (MHA) constituted a high-powered committee chaired by Minister of State for Home Nityanand Rai for the Union Territory of Ladakh.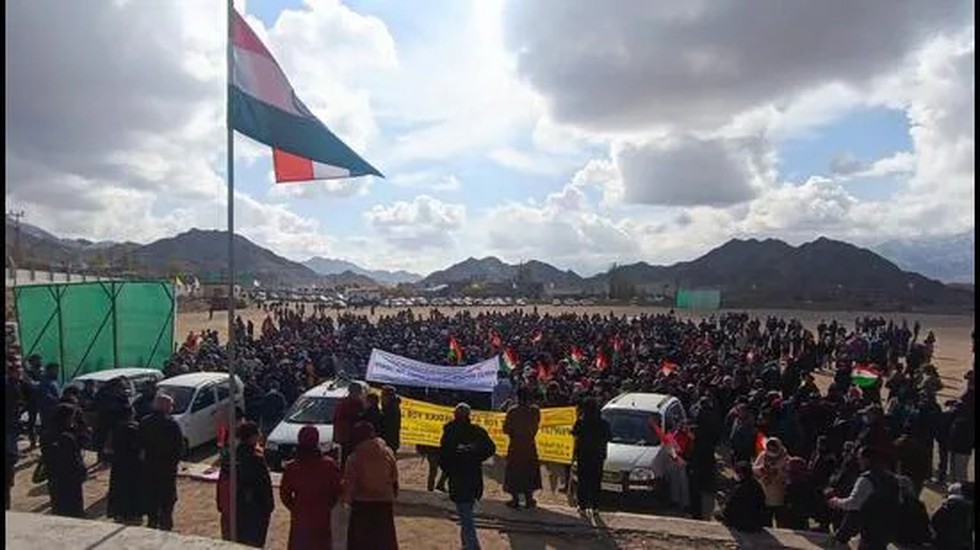 About the high-power Ladakh committee:
The committee will discuss measures to:

protect the region's unique culture and language taking into consideration its geographical location and strategic importance;
ensure protection of land and employment for the people of Ladakh;
strategise inclusive development and discuss issues related to the empowerment of the Ladakh Autonomous Hill District Councils of Leh and Kargil.

Why was the committee formed?

After the unique status of the formerly-existing State of Jammu and Kashmir under Article 370 of the Constitution was read down by Parliament on August 5, 2019, civil society organisations in Ladakh have been calling for the protection of land, resources, and jobs for the previous three years.

What is the sixth schedule?

The sixth schedule under Article 244 of the Constitution protects the autonomy of tribal populations through creation of autonomous development councils which can frame laws on land, public health and agriculture.
As of now ten autonomous councils exist in Assam, Meghalaya, Tripura and Mizoram.
As per the 2011 Census, the total population of Ladakh was 2,74,289, and nearly 80% of them are tribals.
National Green Hydrogen Mission
Why in News?
The Cabinet Committee on Economic Affairs (CCEA) recently approved the National Green Hydrogen Mission (NGHM), with an initial outlay of Rs 19,744 crore, with the goal of making India energy independent and decarbonising major sectors of the economy.
The PM first announced the NGHM in his Independence Day speech in 2021, after which the Ministry of New and Renewable Energy (MNRE) was tasked with developing a draft plan.
What's in today's article?
What is green hydrogen?
Where does India stand in the green hydrogen race?
News Summary
What is green hydrogen?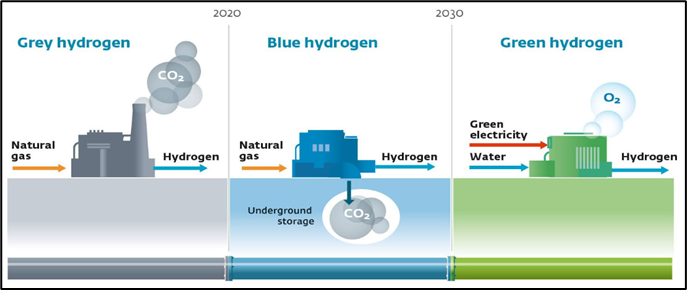 Hydrogen gas (produced using industrial methods like electrolysis) can be used as a fuel and it does not release greenhouse gas (GHG) emissions such as carbon dioxide (CO2) when it is burned. Hence, a potential clean alternative to fossil fuels.
Green hydrogen is the name given to hydrogen gas that has been produced using renewable energy, such as wind or solar power, which create no GHG emissions.
Globally, most of the hydrogen produced today is used in the refining and industrial sectors – to make ammonia for the fertiliser industry, in the steel industry.
In a fuel cell (device that converts the energy of a chemical into electricity), hydrogen gas reacts with oxygen to produce electricity and water vapour.
By the end of the decade, the International Energy Agency (IEA) anticipates that hydrogen will find a host of new applications, including powering grids and fuelling the transportation sectors.
Where does India stand in the green hydrogen race?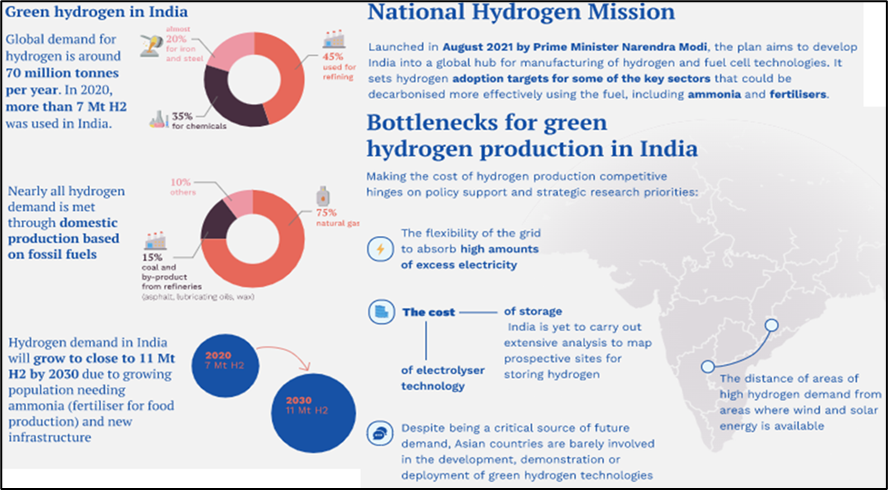 News Summary:
What is NGHM?

NGHM is a key component in India's attempt at energy transition from fossil fuels to renewables, with India announcing its new nationally determined contributions (NDCs) after COP 26 in Glasgow.

India had committed to reduce emissions intensity of GDP by 45% by 2030 (from its 2005 level) and achieve about 50% cumulative electric power installed capacity from non-fossil fuel-based energy resources by 2030.

The initial outlay of Rs 19,744 crore includes

Rs 17,490 crore for the Strategic Interventions for Green Hydrogen Transition (SIGHT) programme,
Rs 1,466 crore for pilot projects,
Rs 400 crore for research and development, and
Rs 388 crore towards other mission components.

Under the SIGHT programme, two distinct financial incentive mechanisms – targeting domestic manufacturing of electrolysers and production of green hydrogen, will be provided.
A public-private partnership framework for R&D (Strategic Hydrogen Innovation Partnership – SHIP) will be facilitated under the mission.

What are the potential benefits of NGHM?

With NGHM, the government envisages the production capacity of low-cost green hydrogen to touch at least 5 MMT (million metric tonne) per annum by 2030, aiming to make India a global production-hub.
The target of NGHM is to bring in an investment of Rs 8 lakh crore by 2030, and create over 6 lakh jobs, while reducing nearly 50 MMT per annum of CO2 by 2030.
It also expects a cumulative reduction in fossil fuel imports of over Rs 1 lakh crore; create export opportunities; decarbonise industrial, mobility and energy sectors; develop indigenous manufacturing capabilities and cutting-edge technologies.

Conclusion:

Green hydrogen is an expensive technology and the viability of this technology can be improved through government support for pilot projects and strategic interventions (especially on electrolysers) will improve feasibility of such projects
What is causing the winter heat wave in Europe?
Why in News?
Several parts of Europe is witnessing an unprecedented winter heat wave.
Calling it an "extreme event", experts said that temperatures increased 10 to 20 degrees Celsius above normal.
According to a report published in the Washington Post, the continent is experiencing an extreme warm spell because of the formation of a heat dome over the region.
What's in today's article?
What is a Heat Dome?
What is the relationship between heat domes and the jet stream?
Is Climate Change responsible for heat domes?
News Summary
What is a Heat Dome?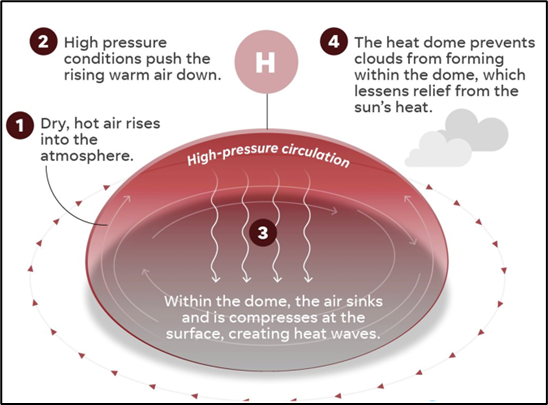 A heat dome occurs when an area of high-pressure traps warm air over a region, just like a lid on a pot, for an extended period of time.
The longer that air remains trapped, the more the sun works to heat the air, producing warmer conditions with every passing day.
Heat domes generally stay for a few days but sometimes they can extend up to weeks, which might cause deadly heat waves.
Scientists suggest that any region of high pressure, whether a heat dome or not, forces air to sink and once it reaches the ground, it gets compressed and becomes even warmer.
Moreover, when air sinks, it gets drier and further raises the temperature of the area.
What is the relationship between heat domes and the jet stream?
The heat dome's formation is related to the behaviour of the jet stream — an area of fast-moving air high in the atmosphere.
The jet stream is believed to have a wave-like pattern that keeps moving from north to south and then north again.
When these waves get bigger and elongated, they move slowly and sometimes can become stationary.
This is when a high-pressure system gets stuck and leads to the occurrence of a heat dome.
Is Climate Change responsible for heat domes?
Although heat domes are likely to have always existed, researchers say that climate change may be making them more intense and longer.
They suggest with the rising temperatures, it is expected that the jet streams will become more wavy and will have larger deviations, causing more frequent extreme heat events.
News Summary:
On the first day of the year, seven countries in Europe recorded their warmest January.
Temperatures were at least 10 to 20 degrees Celsius above normal from France to western Europe.
Climatologists suggested that the temperatures surged to summer or springtime levels.

For example, at Korbielów, a small village in Poland, the mercury reached 19 degree Celsius – a temperature the region is more used to in May.
It is 18 degree Celsius above the one degree Celsius yearly average for January.
How termite behaviour is linked to a warming world?
According to a study published in Science, the Earth gets warmer, termites will rapidly spread across the world. This could, in turn, lead to a further rise in global temperatures.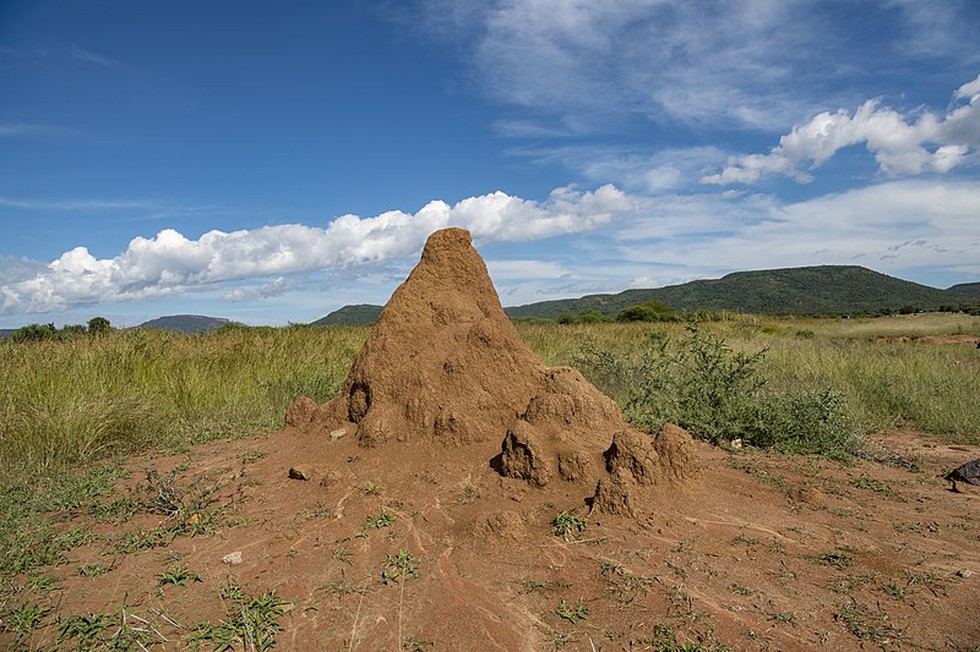 About:
It has found that termites decompose wood at a much higher rate in warmer conditions.
For every 10 degrees Celsius increase in temperature, their decomposition activity goes up by almost seven times.
According to the study, termites release carbon from dead wood in the form of carbon dioxide and methane, two of the most important greenhouse gases. So, an increase in termite population and their faster decomposing activity can cause more greenhouse emissions, resulting in a hotter planet.
There are around 3,000 species of termites across the world, including the ones that consume plant material and even soil. However, the most famous are the wood-eating termites.
Another research by scientists at the University of Florida found that two Floridian varieties of termites were able to interbreed during warmer winters and hybridise into new "highly destructive super-termites".
What is Sutlej Yamuna Link Canal (SYL) Dispute?
Union Jal Shakti minister has recently convened a meeting of Punjab Chief Minister and Haryana Chief Minister to resolve the issue. However the meeting over the issue remained inconclusive.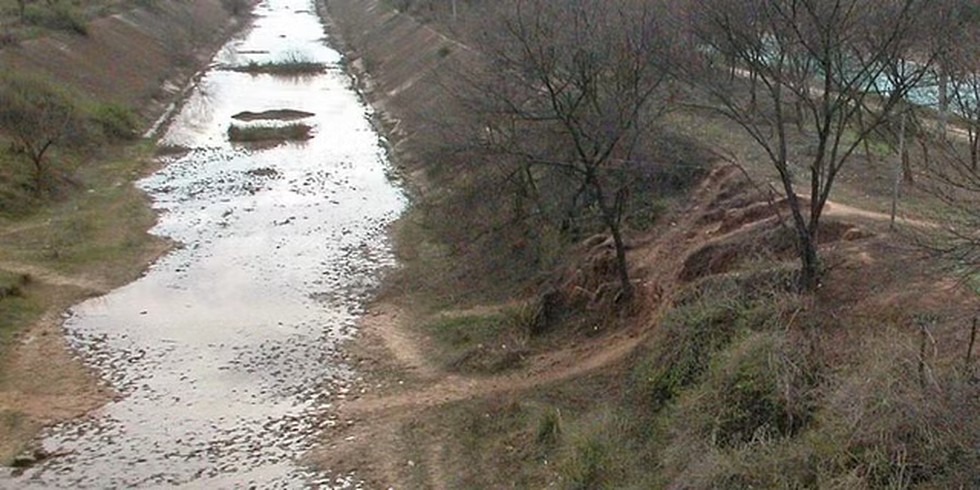 About Sutlej Yamuna Link Canal (SYL) Dispute:
The Sutlej Yamuna Link Canal (SYL), is an under-construction canal to connect the Sutlej and Yamuna rivers.
The decades-old dispute over the canal, which is supposed to carry water from Punjab to Haryana, has its origin in a disagreement over sharing of Ravi-Beas water.
The river Beas joins river Sutlej in Punjab.
The dispute regarding sharing of river water emerged after Punjab was reorganised in 1966, and the state of Haryana was created (out of Punjab).
After this, Punjab refused to share waters of Ravi and Beas with Haryana.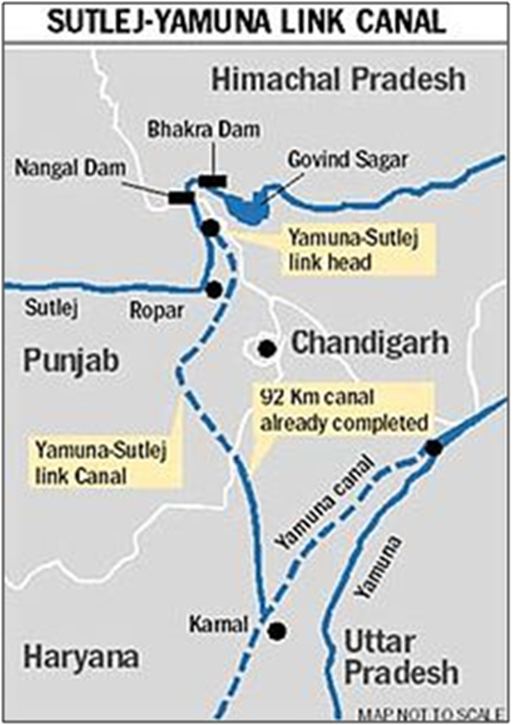 Dispute on water sharing:
Before the reorganisation in 1955, out of 15.85 million acre feet (MAF) water of Ravi and Beas, the Centre had allocated 8 MAF to Rajasthan, 7.20 MAF to undivided Punjab, 0.65MAF to Jammu and Kashmir.
In March 1976, when Punjab Reorganisation Act was implemented, the Centre notified fresh allocations, providing 3.5 MAF To Haryana.
Later, in 1981, the water flowing down Beas and Ravi was revised and estimated to be at 17.17 MAF. Out of this, 4.22 MAF was allocated to Punjab, 3.5 MAF to Haryana, and 8.6 MAF to Rajasthan.
To enable Haryana to use its share of the waters of the Sutlej river and its tributary, Beas, a canal linking the Sutlej with the Western Yamuna Canal, was planned. The 212-km canal (SYL) was supposed to carry Haryana's share of water to its southern parts.
122 km of the canal was to pass through Punjab and the remaining 90 km was to pass through Haryana. Haryana has completed its side of the canal, however, Punjab has continued to delay the construction for over three decades.
In 2002 and 2004, the Supreme Court ordered the completion of the canal in Punjab.
In 2004, the Punjab assembly passed a law, which declared all inter-state agreements related to the sharing of Ravi and Beas waters, as invalid.
However, in 2016 the Supreme Court invalidated (cancelled) this law.