Global Climate Observing System (GCOS)According to a declaration released by the Global Climate Observing System (GCOS) conference, Climate observing system remains fragile and needs financing for strengthening and sustaining it.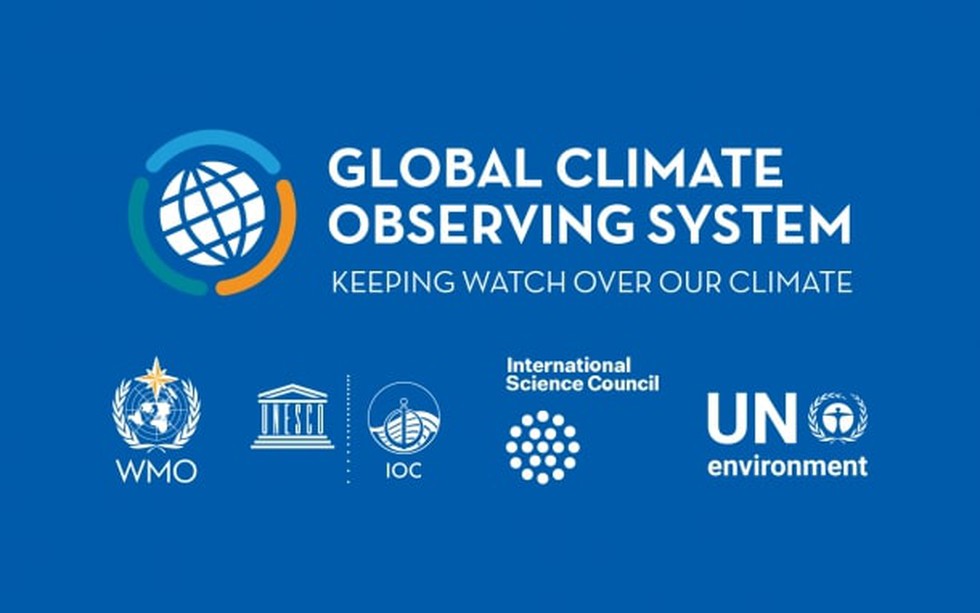 About:
The Global Climate Observing System (GCOS) is a co-sponsored programme which regularly assesses the status of global climate observations and produces guidance for its improvement.  
It is co-sponsored by the

World Meteorological Organization (WMO),
Intergovernmental Oceanographic Commission of UNESCO (IOC-UNESCO),
United Nations Environment Programme (UN Environment), and
International Science Council (ISC).

GCOS expert panels maintain definitions of Essential Climate Variables (ECVs) which are required to systematically observe Earth`s changing climate.
The observations supported by GCOS contribute to solving challenges in climate research and also underpin climate services and adaptation measures.
Gangetic DolphinAccording to Uttar Pradesh Government, Dolphins have started coming back to the Ganga river with improvement in the quality of its water through the Namami Gange programme.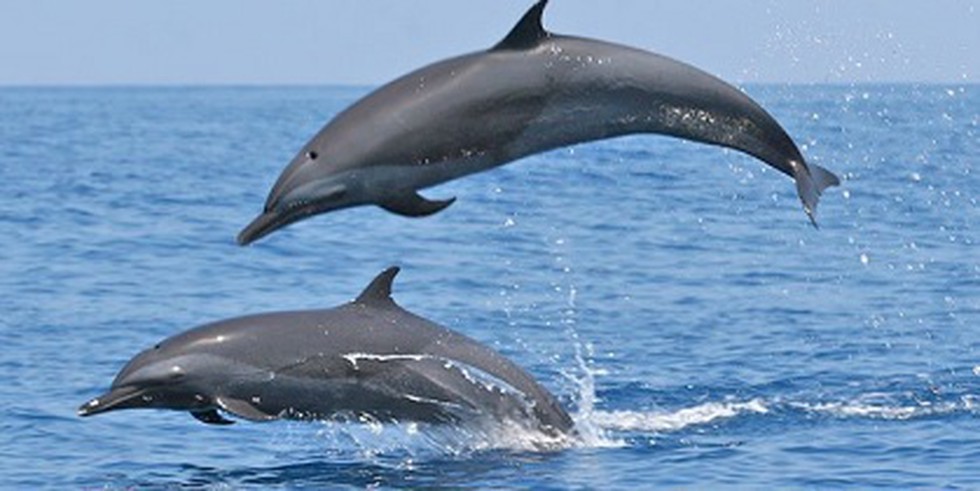 About:
The Gangetic Dolphin is a fresh-water species, and one of the few river dolphins found in the world.
It inhabits the Ganges-Brahmaputra-Meghna and Karnaphuli-Sangu river systems of Nepal, India, and Bangladesh.
Common Names:Blind dolphin, Ganges dolphin, Ganges susu, hihu, side-swimming dolphin, South Asian River Dolphin
Scientific name:Platanista gangetica
The Gangetic Dolphin has been recognized as India's National Aquatic Animal and is the official animal of the Indian city of Guwahati.
Description:
A long thin snout, rounded belly, stocky body and large flippers are characteristics of the Ganges River dolphin.
It feeds majorly on fishes and is are usually found in counter current systems of the main river channel.
Its eyes lack lens, and as a result, this species is also referred to as the "blind dolphin".
They have a highly developed bio sonar system that facilitates them to hunt for fish even in murky waters.
Being a mammal, the Ganges River dolphin cannot breathe in the water and must surface every 30-120 seconds. Because of the sound it produces when breathing, the animal is popularly referred to as the 'Susu'.
Conservation status:
The population of the Ganges dolphin is estimated to be a few hundred.
IUCN Status: Endangered
It is placed in Schedule-I of the Wildlife (Protection) Act
It is  listed on CITES Appendix I, which lists species that are the most endangered among CITES-listed animals and plants
MorbiMore than 141 people lost their lives when the cable bridge over the Machhu river collapsed in Morbi, Gujarat.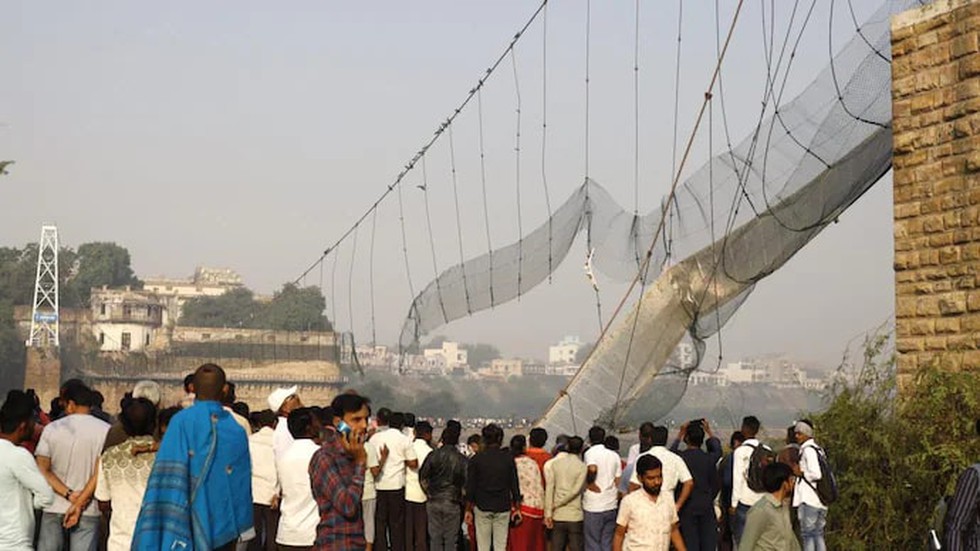 About:
Morbi is a major hub of small and medium industry and India's ceramics factory.
The more than a century old bridge across the Machchhu river has long been a major tourist attraction.
Morbi district was created on August 15, 2013, along with several other new districts.
This district is flanked by Kutch district in the north, Surendranagar district in the east, Rajkot district in the south, and Jamnagar district in the west.
Ceramic industry:

Morbi is famous for its ceramic industry.
The district is dotted by several hundred ceramic producing factories, mainly medium and small scale units.
Around 70 per cent of India's ceramics are produced in Morbi, and ceramic tiles manufactured here are exported to countries in the Middle East, East Asia, and Africa.
The major competition to the Morbi ceramic industry comes only from China.

Machchhu:

Machchhu is a small river that rises in the Madla Hills and flows 130 km into the Rann of Kutch.
In 1979, a major tragedy occurred after a dam on the river failed, inundating Morbi town and killing a large number of people.

The 'Jhulto Pul' on the river:
The suspension bridge, "Jhulto Pul", was a pedestrian suspension bridge that was inaugurated in 1879, during the reign of Sir Waghji Ravaji, the Thakur Sahib of Morbi (1858-1922).
Sir Waghji is credit with planning and building the entire city of Morbi, which included India's first art deco palace, and a European-style central square known as Green Chowk.
Deoxyribonucleic acid (DNA)Recently the Supreme Court has voiced concerns over the increasing use of DNA to prove cases.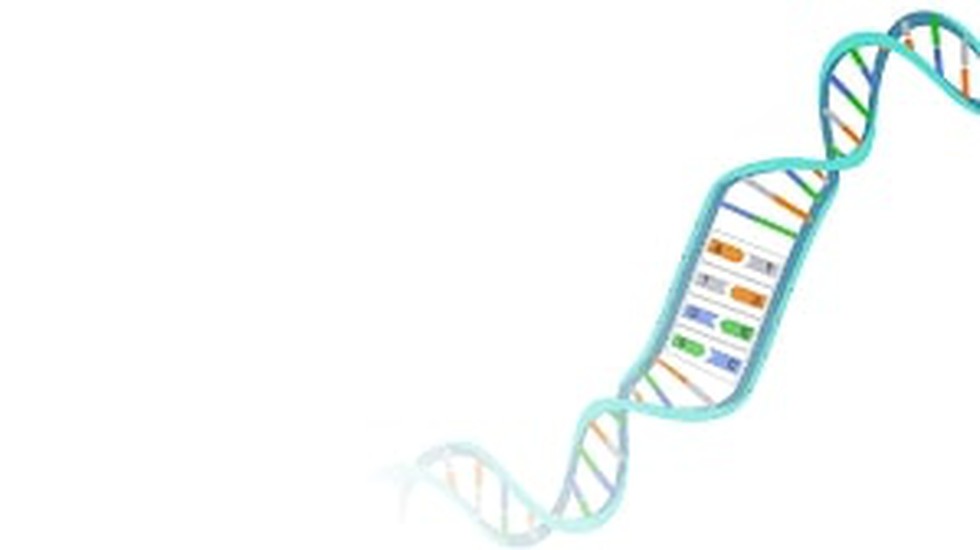 About:
Deoxyribonucleic Acid (DNA) is a set of instructions found in a cell.
These instructions are used for the growth and development of an organism.
The DNA of a person is unique, and variation in the sequence of DNA can be used to match individuals and identify them.
DNA technology, therefore allows for accurate establishment of an individual's identity.
In addition, DNA-based technology helps in identification of victims in the event of terrorist attacks or natural disasters such as earthquakes.

For example, DNA technology has been used to identify victims of terrorist attacks on the World Trade Centre in 2001, and disasters such as the Asian tsunami in 2004.

Further, DNA profiling can be used in civil matters, such as parentage related disputes.
Precedents set by court:
Bhabani Prasad Jena, 2010 & Banarsi Dass, 2005: Precedents set by the Supreme Court through the years show that judges cannot order genetic tests as a "roving enquiry" ( Bhabani Prasad Jena, 2010) and they must balance "the interests of the parties" ( Banarsi Dass, 2005).
DNA tests should also not be ordered if there was other material evidence at hand to prove the case.
Ashok Kumar v. Raj Gupta 2021: The court said judges, before ordering a genetic test, should examine "proportionality of the legitimate aims" being pursued.
World Energy Outlook 2022International Energy Agency (IEA) recently published World Energy Outlook 2022.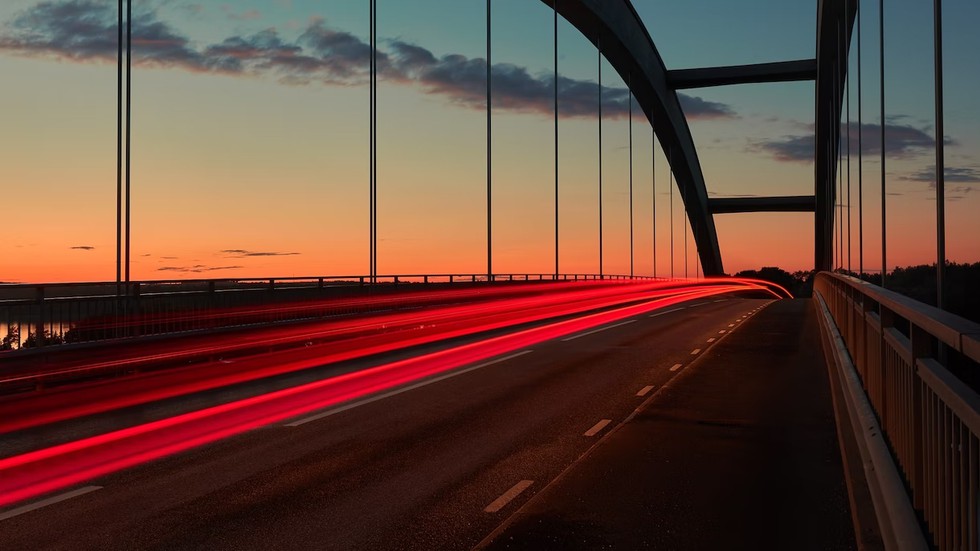 About:
This flagship publication of the IEA has appeared every year since 1998.
Its objective data and dispassionate analysis provide critical insights into global energy supply and demand in different scenarios and the implications for energy security, climate targets and economic development.
Highlights:
According to the World Energy Outlook 2022, Russia's invasion of Ukraine is a historic turning point in global energy markets, providing an unprecedented incentive to accelerate the transition to clean energy sources of fuel.
Electricity and heat demand in the winter months shoot up in the Northern Hemisphere, so it is likely to be a challenging time for the European Union for the next couple of years.
The global energy crisis has sparked desperate attempts from governments to promote energy security.
Oil currently comprises 80 per cent of the global energy mix, but it may drop to 75 per cent by 2030 and around 60 per cent by 2050.
IEA's report talks mostly in terms of two models –
stated policies scenario (STEPS) and
announced pledges scenario (APS).

STEPS provides a more conservative benchmark for the future, because it does not take it for granted that governments will reach all announced goals.

Instead, it takes a more granular, sector-by-sector look at what has actually been put in place to reach these and other energy-related objectives, taking into account not just existing policies and measures but also those that are under development.

APS aims to show to what extent the announced ambitions and targets, including the most recent ones, are on the path to deliver emissions reductions required to achieve net zero emissions by 2050.
India:

India's coal generation and oil imports are going to peak in 2030, while gas imports will double around the same time.
India became the world's second‐largest coal producer in 2021 (in energy terms), overtaking Australia and Indonesia, and that it plans to increase domestic production by more than 100 million tonnes of coal equivalent (Mtce) by 2025 from the current levels.
At present, India accounts for just over 10 percent of global coal consumption, after China which accounts for 55 percent.
Doctrine of PleasureRecently Kerala Governor has sought the dismissal of State's Finance Minister from his Cabinet, declaring that he has withdrawn the pleasure of having him in the Council of Ministers.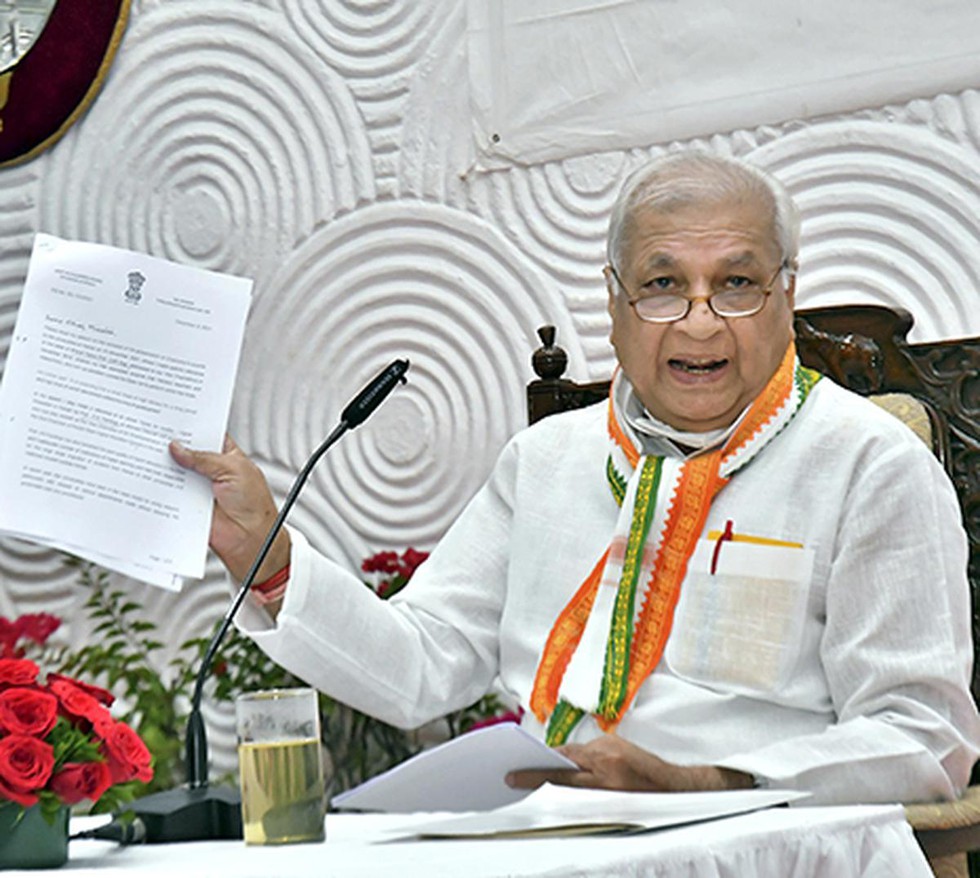 About:
The pleasure doctrine is a concept derived from English common law, under which the crown can dispense with the services of anyone in its employ at any time.
In India, Article 310 of the Constitution of India says every person in the defence or civil service of the Union holds office during the pleasure of the President, and every member of the civil service in the States holds office during the pleasure of the Governor.
However, Article 311 imposes restrictions on the removal of a civil servant.
It provides for civil servants being given a reasonable opportunity for a hearing on the charges against them.
There is also a provision to dispense with the inquiry if it is not practicable to hold one, or if it is not expedient to do so in the interest of national security.
In practical terms, the pleasure of the President referred to here is that of the Union government, and the Governor's pleasure is that of the State government.
Under Article 164, the Chief Minister is appointed by the Governor; and the other Ministers are appointed by the Governor on the CM's advice.
It adds that Ministers hold office during the pleasure of the Governor.
In a constitutional scheme in which they are appointed solely on the CM's advice, the 'pleasure' referred to is also taken to mean the right of the Chief Minister to dismiss a Minister, and not that of the Governor.
In short, the Governor of an Indian State cannot remove a Minister on his own.
International Open Access Week-2022CSIR-NIScPR recently celebrated "International Open Access Week-2022".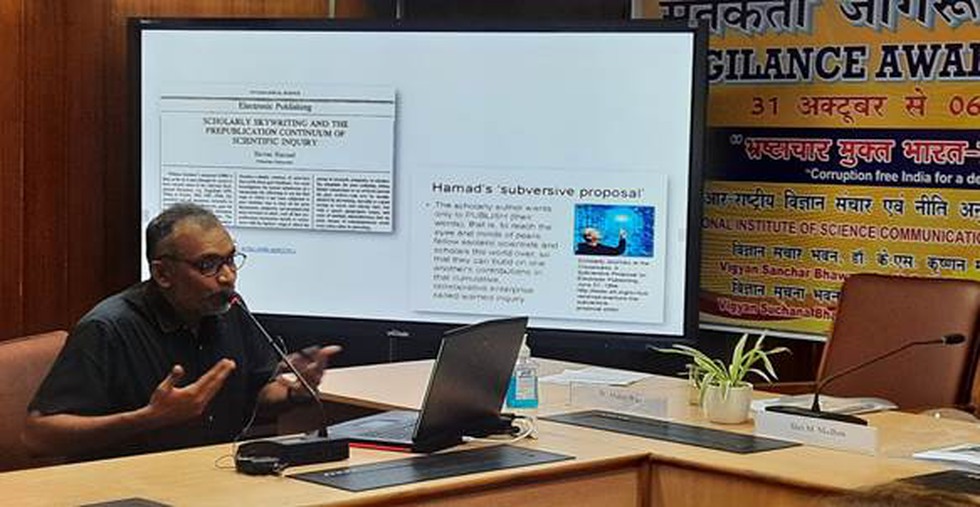 About:
International Open Access Week is celebrated worldwide to create awareness about the open access scholarly publishing among researchers and publishers.
It is celebrated globally during the last full week of October.
International Open Access Week is organized by SPARC in partnership with the Open Access Week Advisory Committee.
It was founded in 2008 by SPARC and partners in the student community.
This year's theme seeks to encourage connection and collaboration among the climate movement and the international open community.
CSIR-NIScPR:
CSIR-National Institute of Science Communication and Policy Research (CSIR-NIScPR) has been formed following the merger of CSIR-NISCAIR & CSIR-NISTADS
CSIR-NIScPR is the one of largest Open Access publishers of India which publishes 15 Diamond Open Access scholarly journals.
CSIR-NIScPR neither charges any publication fee to authors nor any subscription fee to the readers.